Embrace The Braces That Most Make You Smile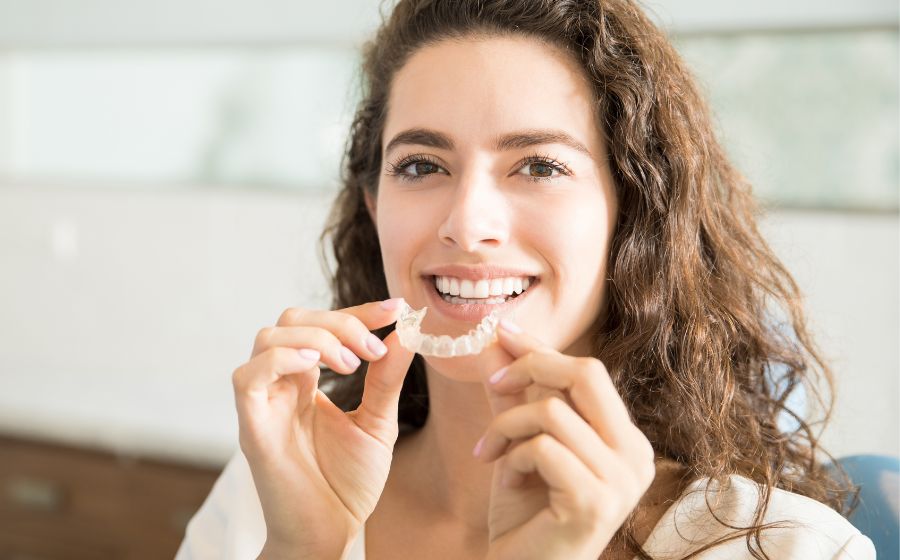 To be effective, dental treatments must be informed by personal choice. This is especially true with braces which, as well as providing us with our dream smiles, become their own parts of our appearances throughout treatment. Making the wrong choice here can therefore see us feeling even less confident in how our teeth look, at least for the duration of a treatment plan.
However, as options here evolve, there's no reason why we have to put up with potentially appearance-ruining traditional options like metal braces. In fact, clear aligners like those available from Smileie provide an alternative treatment solution that can lead to a far more enjoyable journey to straight teeth overall. In this article, we prove that by considering how you can embrace braces that make you smile by simply weighing up your options.
What are your Main Options?
Anyone seeking straighter teeth is now likely to face two primary treatment options, which are –
Clear Braces
Clear braces, otherwise known as aligners, were introduced in 1997, and have become a widely popular option thanks to benefits including a less notable appearance and the removable nature of this tooth-straightening solution. Some downsides can, however, include potentially higher costs, and the need to ensure compliance for results to be possible.
Metal Braces
Used as far back as the 1800s, metal braces remain a top orthodontic solution thanks to benefits including reliability and variety (e.g. different colors, types of metal, etc.). That said, the downsides including hygiene issues and discomfort are increasingly seeing metal braces overshadowed by more modern solutions.
How Long will you Need to Wear Braces?
Considering that many people have dealt with years of wonky or uneven teeth before seeking orthodontic treatments, speedy solutions are often a key determinant of which braces work best.
Unfortunately, metal braces have long been associated with longer timeframes that can stretch as long as three years, while few treatment courses are shorter than twelve months.
Clear aligners that are easier to fit, wear and benefit from offer a far shorter treatment term of around 4-6 months on average, as well as requiring fewer appointments within that period.
Are there Differences in Outcomes?
While both treatments ultimately lead to straighter smiles overall, the braces that you choose can also impact outcomes. For instance, as mentioned, clear braces can provide far faster solutions so long as wearers remember to wear them for between 20-22 hours a day.
By comparison, the fixed nature of metal braces makes them generally more reliable, especially in extreme cases, but lengthy treatment timelines and risks including dental staining, etc. due to difficult cleaning can potentially stand in the way of satisfactory outcomes.
Clear Braces vs Metal Braces: Which is Best for Making you Smile?
Ultimately, there is no one right tooth-straight solution because every dental journey is different. That said, shorter treatment times, simpler usage, and limited discomfort are quickly making clear aligners a top choice. To find out whether this treatment plan could be right for you, simply complete our online survey today, or get in touch at 1-800-210-0464.