What Types of Braces Can I Get on the Market Today?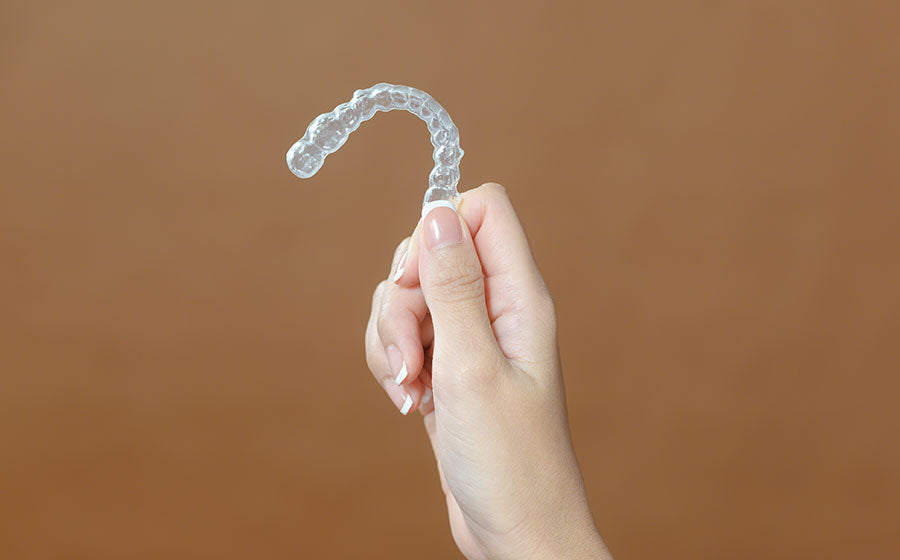 Many people make the misconception that braces come in only one form, but the fact is that braces come in different types for adults, teenagers, and children to take advantage of. There are five main types of braces available on the market today, including:
Metal Braces
These are the most common types of braces found around the world and have been used for over 100 years. While these types of braces were once very noticeable, now, due to advances in technology and dental care, metal braces have become more comfortable, effective, and smaller.
Ceramic Braces
These are braces made of clear material that is the same color as the tooth. Similar to metal braces, ceramic braces provide a more discreet alternative. Ceramic braces are very popular among people who may want to straighten their teeth in a more discreet, yet affordable fashion in comparison to higher-end options, but are not as cost-effective as metal braces. In comparison to metal braces, ceramic braces are less noticeable and provide an alternative to metal braces that can be more affordable.
Lingual Braces
These are the least common type of orthodontic treatments for straightening teeth on the market. Lingual braces go behind the teeth and are a practice that is not actually taught during professional orthodontic training. Therefore, it is up to the orthodontist to learn how to conduct this treatment. Lingual braces are well suited for people who do not want noticeable braces, but also have a variety of orthodontic needs. Lingual braces provide aesthetic advantages, but lingual braces can result in slight changes to the speech, such as lisps, and potential irritation to the tongue.
Self-Litigating Brace
A self-litigating brace works very similarly to a ceramic or metal brace. They rely on a wire to move the teeth connected to braces. However, the difference between these in comparison to ceramic or metal is that self-litigating braces use clips or doors to hold the wire in place instead of elastic rubber ties.
Clear Aligners
Clear aligners, also known as clear braces, have been very popular since the early 2000s. Clear aligners have been very prominent in the dental market for a number of reasons:
Great for people who are self-conscious.
They are clear and transparent.
They are removable so you can brush and floss easier.
They are quicker to fit on the patient.
Safer and more comfortable to wear.
As you can see, there are different types of braces that you can get on the market. In order to choose the right one for you, you've got to ask yourself, what are the issues you wish to fix? Many people are concerned about their aesthetics, but everybody has a specific budget that they are working in. Therefore, when it comes to choosing the right type of brace, although these options are available, you need to discuss the best approach for your needs with your orthodontist. Ensuring that you choose the right type of brace doesn't just fix your aesthetic issues but can make a massive difference to your oral health.